Not be nerds about it, but we get really into Halloween. Here are 4 DIY STEM-inspired costumes you can make yourself this year!
1. "Basic"
Who doesn't love a chemistry joke? Ditch the coffee cup and fuzzy boots and get your friends laughing in your Basic PH level costume. Have a group of friends into geeking out on fun science costumes? Go as all three PH levels: basic, acidic, and neutral.
2. Constellation
This is a good one for DIYers. All you need is a black shirt and pants. For stars, you can use fabric paint, ping-pong balls, pom poms, LED lights, or whatever else you please for stars, and arrange them in the shape of your favorite constellation. Here's a blog with directions for a DIY Big Dipper costume to get you started.
3. Bill Nye the Science Guy and/or Ms. Frizzle
Besides being full of childhood nostalgia, these costumes are great solo or in a group or couple. All you need is some lab gear and/or a funky dress…bonus points if you incorporate your pets! See the DIY instructions from Freshly Fuji here.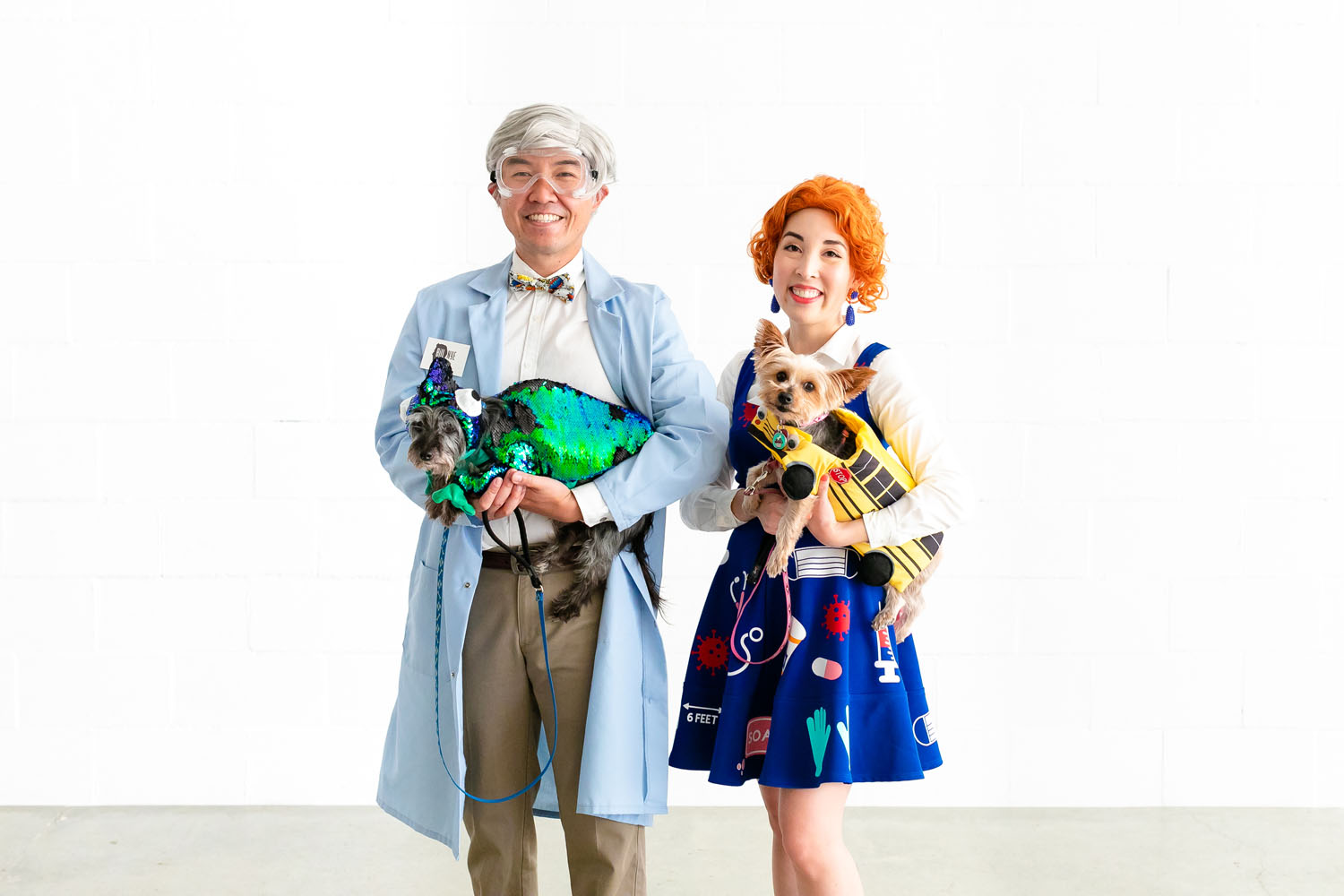 4. Astronaut
Looking for a more hands-on project? Try making your own Astronaut costume—with this video from YouTuber, nonprofit founder, Wellesley College student, and aspiring astronaut "Astronaut Abby." She'll show you how to make an amazing astronaut costume that's easy, fun, and inexpensive.
Need more inspiration?
Join our Discord server (30,000+ members strong) to connect with fellow students and real educators who just may have an idea or two.